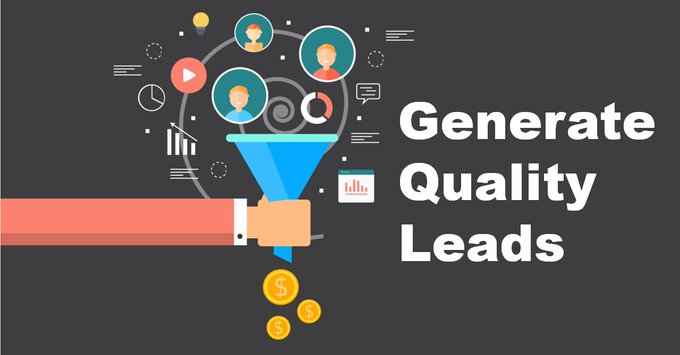 The ultimate goal of every business is to get more customers. Businesses cannot just sit atop their existing customers to fuel growth. There is a constant need for a continuous steady flow of leads who will eventually become clients. For this to happen, there needs to be a solid PPC advertising strategy. It is super important for you to know well what you're doing, how you're going to do it and what results you're seeking to keep your campaign on track. Here we present 5 pro pay-per-click advertising tips that will help you build lead generation and generate more revenue for your business.
Keywords are the soul of every paid search campaign. You need to do extensive research and go wide and deep to identify the best ones for your brand. The first step of a Google ads campaign is identifying the most focused and relevant keywords. A batch of keywords to target is the most important thing you need when starting a PPC lead generation campaign. The best keywords for your PPC advertising are those that are relevant and related to your services or products. A manufacturing company must use keywords like "textile manufacturing" or "manufacturing equipment" or something along those lines. It's important to keep your targeted keywords closely related to your business so it's easier for potential customers to find you. Additionally, on the basis of the volume of searches, a PPC specialist further segments campaigns to get even more focused. The more tailored pay per click campaigns are, including ads, keywords and landing pages, the better are the leads.
Write Clickbait Headlines
Once you have your keywords in place, create headlines that captivate attention. The eye-catching content should provide all essential information in an appealing way so it attracts a potential customer and encourages them to become a lead. A well curated content often includes brand name, pricing, location and other such important factors.
Most search engines show the exact words that a user searches in bold. Such small but impactful elements make an ad stick out more while getting the attention of the user as relevant to their needs. These two factors combined make a strong bid for the user's business. A PPC expert occasionally also used a headline to promote some aspect of a business like free consultations or awards and recognitions. Using such handy tricks often brings an ad to limelight against the competition.
Use Suitable Calls to Action
Calls to action refer to those bits of PPC advertising that encourage potential customers to do something. They are important because they tell users what to do after they've seen your ad, and subsequently bring them to your business. For pay-per-click lead generation, a Google ads agency often uses calls to action like "Get more information", "Call for more", "Sign up now", "Get a quote today", and similar ideas to encourage new leads.
Such calls to action also give users a brief preview of what they can expect in the upcoming conversion process. While "Sign Up" is usually a longer conversion process including names, email IDs, addresses and other personal information, "Call now" implies the interaction is short and primarily over phone. To get the best results for your business, use a mix-and-match of calls to action on different ads to see which perform the best. Once you identify what works well for your business, use them in your Google ads campaign to get more leads.
Every PPC specialist considers ad extensions to be a critical element of PPC ads as they let customers see different information or take different actions that they normally wouldn't. From a company's name, address and phone number to customer reviews, an ad extension gives it all. So it's very useful to give potential customers as much information as possible so they remember details about you. Some ad extensions also enable you to place form fields on your ad so receive lead information from someone without them clicking on your site. A Google ads expert uses them to gather consumer data and complete part of the conversion process early as these extensions are perfect for getting phone numbers, email addresses etc. from leads.
Develop Relevant and Tailored Landing Pages
If a potential customer reaches your landing page, you have already shelled out a dime for the click. Hence every PPC expert urges marketers to focus on maximizing the conversion rates of landing pages by optimizing it as per the audience. Landing pages must be tailored according to what the ad group with particular focus on the content needs and wants.
It's ideal to have unique landing pages for different ad groups. If this is not feasible, any expert Google ads expert uses dynamic headlines and subheadings on landing pages. This alters the content of landing pages by passing in headlines and subheadings as parameters of the landing page URL.
NCSofttech is a Google ads agency with a skilled team of PPC experts who are well versed with all the strategies and nuances of generating profitable leads from advertisement. We have worked wonders for our clients and our specialists strive every day to exceed our customers' expectations. Contact us and drive qualified pay-per-click leads for your business from a top-notch advertising campaign.