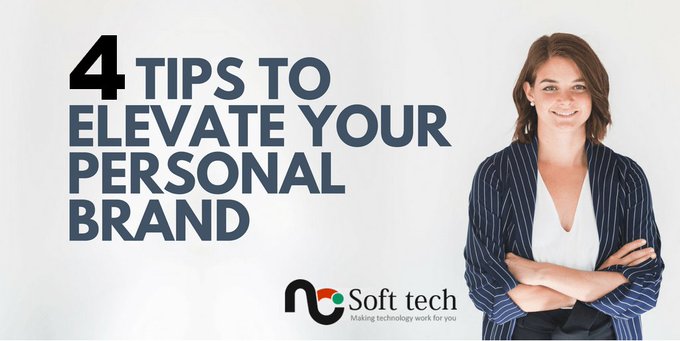 There are ample benefits of hiring personal branding experts but it's also very critical to pick an expert who will get you started on your journey and guide you in the right direction. To find the right strategist from an ocean of personal brand consultants, we listed down some factors you should consider when choosing a personal branding expert in India.
If someone claims he's one of the best personal branding experts, he should have proof to back it up. What better way to check someone's expertise than to see his own "branding"? Good branding has a well-designed website, updated blog, and consistent social media profiles. Pay particular attention to his/her LinkedIn profile, which is arguably the most important social media platform for experts. If he has authored a book, conducted studies, or had several speaking engagements, these are also great signs that you'll be working with a reliable marketing partner.
Offers Years of Experience
Many of today's personal brand consultants are self-taught. They developed their processes doing trials and errors, testing theories, and analyzing the results. With years of experience, good personal branding services have created a defined, repeatable program to build executive brands. They boast of a deep portfolio and extensive case studies about how they have established personal brands. Also, look for client testimonials that will attest to the credibility of the expert you'll be partnering with. If he can give contact details of past clients, that's also a good sign that you're onto the right person.
A cookie-cutter approach doesn't work in personal brand building. For your branding to flourish, you need Personal branding services that provide you with a customized strategy that fits your distinct needs. That's why it is crucial that a specialist asks questions about you. The right questions allow him to craft a personalized strategy that is aligned with your goals. Personal brand consultants who don't ask questions, yet are promising to "develop" personal branding strategies for your brand may not be able to yield the results you are looking for.
Is Passionate About You and His/Her Work
Finally, a trustworthy personal brand consultant is genuinely passionate about his clients. Working with a strategist is a serious commitment, and your executive branding can make or break you and your business. You have to feel at ease that your name is in the right hands. A passionate personal branding expert in India is always eager to expand his/her knowledge so he/she can serve clients to the fullest extent. His/her passion to see your reputation grow can overcome obstacles that may come your way. Simply put, a passionate personal brand strategist does his best to help his clients.
Building a successful executive branding that can win new clients is hard. Fortunately, there are branding experts who are willing to help you in creating, maintaining, and marketing your name online. If you want to save money, energy, and time building your reputation on social media and beyond, partner with NCSofttech now. We are a team of branding experts equipped with systems, processes, and courses that we developed throughout our years of marketing experience.
Feel free to contact us for all your personal branding needs.