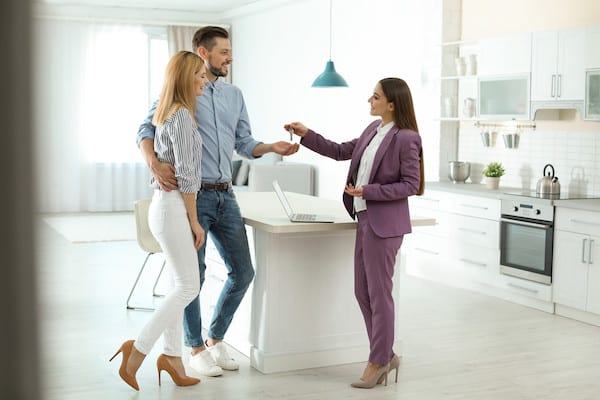 The real estate market in India is extremely competitive. With a plethora of options and price points to choose from, home buyers are spoilt for choice. Add to that the rapidly-evolving digital tools for real estate marketing. It's neither feasible nor practical to just rely on traditional media to reach the right audience. And just like old world media, even new age digital strategies need planning and execution to target the right audience.
Marketing in real estate needs sustained efforts and innovative ideas to reach out to people. Despite the stiff competition and ever-growing media costs, here are some proven marketing strategies to succeed.
Start an Email Nurture Campaign
Nurture campaigns are like the breadcrumb paths of Hansel and Gretel, except instead of a gingerbread house at the end, clients find their dream home. A bullet proof real estate digital marketing strategy is to leave your clients a trail of high-end panko breadcrumbs by tailoring your interactions with them based on previous actions they've taken.
If they first attended an open house with you, send them an email detailing other nearby houses on the market. If they attended your first time homebuyer's seminar, send them your "10 Things Every New Homebuyer Should Know" Ebook. Any successful real estate SEO agency will deliver content that will help your clients take the appropriate next step, depending on where they are in their journey.
Hire a Professional Photographer
While this may seem basic, many real estate companies in India don't realise its importance. We all know a good picture is worth a million words and hence, photographs are a very critical part of the home buying decision process. In fact, more than 80% home buyers believe that professionally shot images help them make a more informed decision. Any successful real estate seo company in India goes beyond its focus of keywords and meta words, and employs professional photographers who use advanced equipment, lighting techniques, and processing to give a picture-perfect look of homes so customers take an informed decision.
Virtual Reality and 3D Scans
Innovative methods of marketing are a great way to get an edge over competition. While professionally shot still pictures are important, a bullet proof real estate digital marketing strategy doesn't stop there. 3D cameras will prove to be a cutting-edge visual weapon in your arsenal. It combines all internal and external pictures of a property, and creates a 3-dimensional representation. Using Virtual Reality (VR) headsets, customers can get the actual feel of walking through a home, from any part of the world! Technology, when leveraged correctly, is very powerful and every triumphant real estate SEO agency swears by it.
Employ the Power of Analytics and Insights
Analytics & measurable data is core to each and every real estate SEO company in India. They help you get an improved vision of the investment and the returns. With Google Analytics and Facebook Insights, you can track a variety of metrics related to your website content, social posts, re-targeting efforts, etc. over time. It might sound a little overwhelming initially, but once you discover the power of analytics, you'll realise how actual data can help you improve and improvise your real estate marketing strategies.
Aerial drone videos are a highly effective strategy especially when it comes to real estate. Very few real estate businesses use the power of drone videography, which means it's a great opportunity to stand out from the crowd.
Drone videos are extremely useful to give an overview about the locality, nearby facilities, access to transport connectivity, and even a birds-eye-view of the project itself. This way, any real estate SEO firm in Delhi, Gurgaon, Noida, Mumbai can help customers to get a clearer idea of the area where they would be staying or investing.
Optimise Your Website for Mobile
Ever since the rapid acceptance of smartphones, the way people browse the internet has changed drastically. Majority of the users browse websites on mobile devices. Contrary to what one may believe, mobile optimised websites allow visitors to find what they need rather easily than the desktop version. People can continue their hunt for a new home at any place and at any point of time directly from their cell phones. Using mobile UI storytelling, pronounced call-to-action (CTA) buttons, and easy search tools, you can convert more visitors into leads faster.
Maintain an Informative Blog
Starting a blog which regularly provides helpful information about the real estate domain can be extremely useful for prospects in their research phase. Over time you can deliver a lot of value, build a loyal readership base, and reap the benefits for a long time. The key here is to consistently post new content so customers find relevant and useful information about real estate. Potential customers will see you as an expert in your domain, and when they are in the consideration stage to purchase a home, they will come knocking at your door. Integrating infographics and videos into your blog will further increase engagement with your readers.
With so many factors affecting how your business grows, it can be overwhelming to keep up with the demands of marketing a real estate firm. NCSofttech's tailored real estate SEO services are designed to work together to reach your goals with ease. Our real estate SEO experts provide proven search engine optimization methods that will help you get more traffic and qualified leads.